| | |
| --- | --- |
| Name: | Robert Teske |
| NCCP Number : | 886883 |
| Martial Arts Experience (years) : | Over 50 years |
| Position : | General Manager |
National Coaching Certification Program (NCCP) Certifications
Making Ethical Decisions
Making Head Way in Sports
Design a Basic Sports Program
Nutrition
Teaching and Learning
Planning a Practice
Prevention and Recovery
Basic Mental Skills.
Other Certifications
7th Degree Gold Sash Wing Chun Kung Fu
2nd Degree Black Belt WTF Tae Kwon Do
1st Degree Black Belt Meibukan Goju Ryu Karate
Wushu Canada National Senior Sanda Coach
Certified Canadian Sanda Judge
First Aid, CPR & AED certified
(St. John's ambulance)
Wushu Canada National Coaching Director
Wushu Ontario Sanda Committee Chairman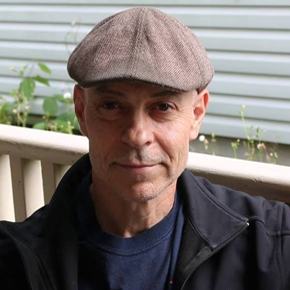 Responsibilities at CMAA:
Sifu Robert Teske's responsibilities include but are not limited to
Managing CMAA programs.
Managing coach recruitment and development (NCCP certification and continuing education).
Establishing affiliations with strategic partners.
Evaluating and selecting gym training equipment.
Maintaining a safe and healthy training environment.
Organizes and evaluates class training schedules.
History:
Robert Teske started studying Martial Arts with Judo in 1969 and started competing in 1970. He continued with Can Ryu Jiu Jitsu, Karate, Tae Kwon Do and finally Wing Chun Kung Fu which he has been teaching for over 25 years in Orleans Ontario Canada, having opened the Cumberland Wing Chun Studio in 1995. He has written a student's training manual called "A student's guide to Wing Chun Training" in 2000.
Robert Teske is responsible for Wushu Canada Coach certification, finalizing the requirements as well as guiding coach applicants through the application process.
Robert Teske has also been working towards promoting Sanda in Ontario, he has written the Wushu Ontario Sanda program, and is finalizing the rules and fighter's license qualifications that will be adopted by Wushu Ontario.