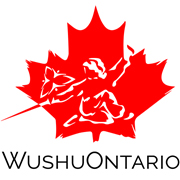 Coaches, Athletes and Members,
THE CUMBERLAND MARTIAL ARTS ACADEMY IS PLEASED TO ANNOUNCE THAT THE CLUB IS BEGINNING THE RE-OPENING PROCESS.
The club will be following a phased approach in order to maintain compliance with Ottawa and the province of Ontario.
Phase 3 to begin Wednesday Aug 4th.
All Adult Programs to re-open as of Aug 4th.
Cannot exceed 50% of the maximum capacity.
Each student must ensure to have their own Personal training gear (i.e. Boxing gloves, skipping rope, shin guards, gi, head gear).
Mandatory pre-class self assessment test questionnaire at the beginning of each class.
Payment per Month by electronic payment to sifu@cumberlandmartialartsacademy.com. NO CASH will be handled.
Classes will allow 15 minutes between classes to permit cleaning.
Disinfect hands with hand sanitizer (provided).
Pass temperature check upon entry.
Sifu Robert Teske